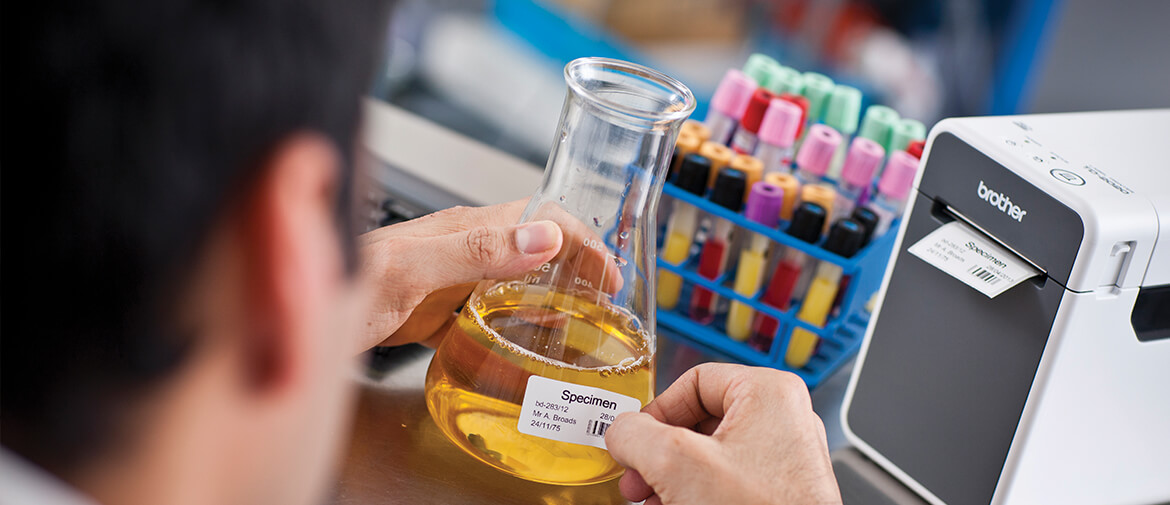 Mitigating mix ups - how efficient identification in healthcare can be life-saving
When it comes to identification in the healthcare industry, there is no margin for error.
A case of mistaken identity means a patient could be given the wrong medicine, incorrect tests or even the wrong surgical operations.

Identification processes are followed in the healthcare industry, but there is certainly an opportunity for improvement, meaning a huge opportunity exists right now to improve safety, find efficiencies and save precious healthcare resource by embracing innovation.

Give your identification process a health check

In healthcare environments, workloads are heavy, patient demands are high and there are multiple of crossovers with different healthcare departments working on the same patient. Rightly, patients are the primary focus within these challenging work environments.

Accuracy, however, is absolutely critical. The World Health Organisation (WHO) estimates that the global cost of medication errors is 42 billion US dollars1 and while incalculable, the human cost of such errors is of course far greater. This clearly highlights that processes underpinned by innovative technology are essential to ensure that patients and their treatments are correctly matched.

To prevent blunders and meet strict regulatory compliance, the identification process needs to be versatile enough to meet the diverse needs of various departments. From printing a patients' details upon arrival by ambulance and creating patient wristbands for operations, to pharmacy prescriptions and labelling for blood and specimen samples – the process needs to be simple and accurate.

To highlight the importance of the matter to healthcare organisations, we have launched a new white paper, No Margin for Error [insert link to whitepaper] and an accompanying online resource.
The materials acknowledge the challenges within healthcare, pay attention to the regulatory framework and help organisations to build labelling strategies that overcome common frustrations.
Clinical labelling and mobile print technology

A simple yet powerful way to reduce the risk of human errors and improve workflow is with specialist healthcare printers that can produce clear, efficient, reliable and hard-wearing labels and wristbands with antimicrobial coating.

Using our "At your side" approach, Brother labelling and mobile print devices have been created to reflect the needs of the healthcare sector.

Through rigorous research and development, our latest technology helps to improve the identification processes for the sector with cutting-edge solutions designed to meet the needs of varying departments.

• Trust Sense smart technology enables the TD-2130NHC device [local offices to insert link] to cut costs, while doubling the output by allowing users to print wristbands and labels from the same machine. A one-touch adjustment enables quick and easy installation of the different media types.
• The TD-4000 range [local offices to insert link] can print barcodes up to 4 inches, making the models ideal for medical and laboratory labelling as well as admissions and clinical care.
• With up to 2-inch printing, the TD-2000 series [local offices to insert link] is perfect for labelling blood samples and can also be used in admissions, clinical care and medication labelling. An optional Li-ion battery provides a long battery life, and WiFi/Bluetooth connectivity means users can create labels on the go.
• The PJ-700 mobile print series prints in A4 size, meaning it is well suited to printing care plans and is beneficial for admissions departments as well as at-home care. The device is reliable, portable, compatible and customisable.

To explore Brother's range of healthcare and medical identification solutions please visit [link to relevant local office page]