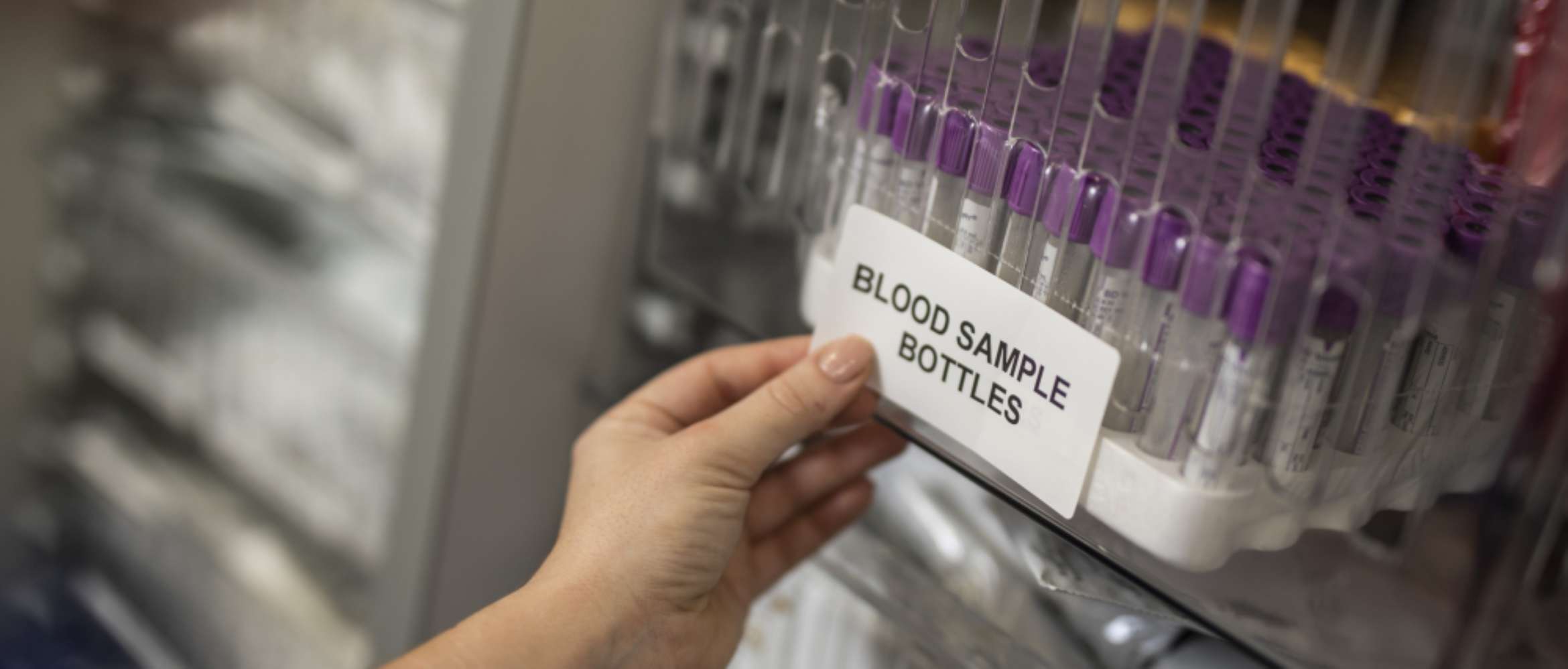 Laboratory testing: how to create an efficient labelling process 
Medical laboratories play a crucial role in the healthcare system and the COVID-19 pandemic has reinforced just how important they are for the sector.

To cope with demand during busy periods, laboratories need to work efficiently, reliably, safely and quickly, as working to the highest capacity could help save lives.

Getting people tested needs to be done fast if labs are to reduce the spread of potentially dangerous diseases and reduce the risk to others.

The pandemic has accelerated the use of technology in the sector, with healthcare departments embracing digitisation to make processes as smooth as possible, even in times of crisis.

We take a look at how using label printers can help make laboratory testing more safe and efficient.


Safety first
In a medical laboratory setting, it is absolutely crucial for any samples or tests to be labelled accurately to ensure patient safety. It also helps to keep any potential transmission risk to others down to a minimum.

Handwritten labels increase the risk of incorrect identification of samples which could endanger patient safety, whereas technology, such as mobile label printers will help eliminate the risk of illegible labels.


Time is of the essence
When it comes to testing procedures, time is also vital. Having faster processes that you can rely on, allows more laboratory testing to take place. Using equipment that has a label peeler, for example, automatically separates the adhesive label from the carrier film and makes it easier to stick it onto the tube, even when wearing gloves. As well as making the process quicker, it ensures compliance with strict health & safety rules.


Flexible solutions
Flexibility is also offered for those printing labels in a medical laboratory. A device that offers a wide range of label sizes and types should be considered so one label printer can be used for samples of varying sizes. Even patient wristbands can be printed on a label printer machine, which can be useful if a patient test comes back positive and they need to be admitted to hospital immediately.


Labelling on the move
The sheer scale of the pandemic, accelerated the need to deliver mobile and drive-in testing, which gave staff the additional challenge of working in cramped environments with limited space.

It's important for medical workers to have the correct tools and solutions to operate to the highest standards despite the extreme stress and personnel shortages. A compact and reliable device that is easy to move and maintain will help healthcare providers keep up with rising demands.

You could also consider a device with optional accessories, such as the battery unit and the WLAN or Bluetooth interfaces which means the label printer can be optimally retrofitted for mobile use. Some devices with a touch panel display can even be used as a stand-alone solution without being connected to a connected PC.


Integration to your systems
To make processes even smoother, individual label templates can be created so it is quick and easy to select the label style of your choice. Editing software can be used to create this and can be linked to Excel files to create a mail merge function. Alternatively, the label printer can also be adapted to the respective default settings of existing system requirements and integrated into them.

There is no doubt that the pandemic has impacted the healthcare system and created a lot of change.

Digitalisation has been a major force in helping the sector cope through incredibly challenging circumstances. With the right technology in place, and the right partners on hand to implement it, this move to digitisation in the medical laboratory, can help deliver long-term positive outcomes for staff and ultimately bring better care to patients.

For more information about our label printer solutions for medical laboratories, contact our healthcare experts and find out more here.