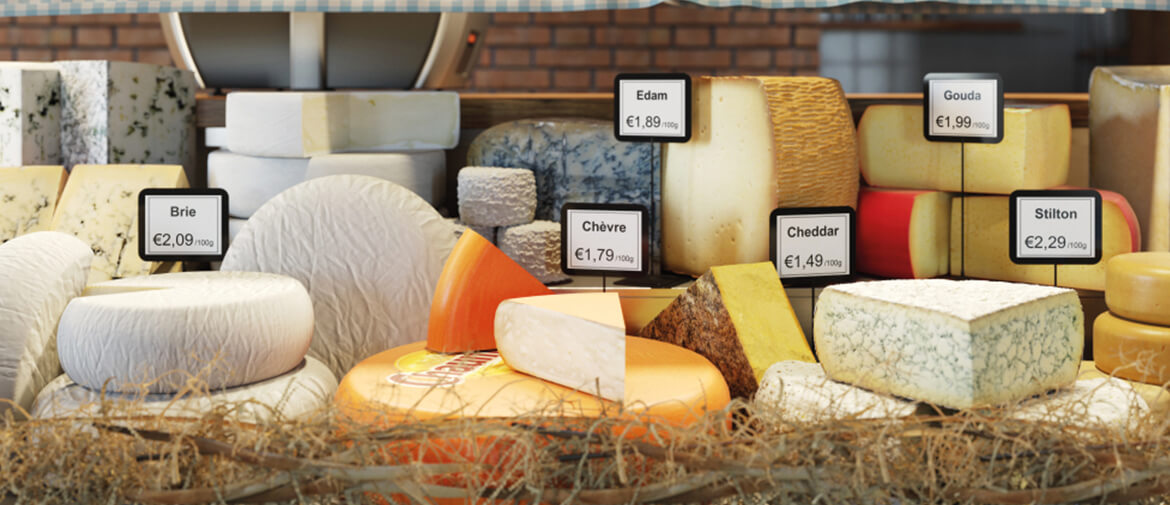 Conscious consumers - why efficient labelling should be at the top of the food chain
The importance of food labels cannot be underestimated, especially when considering allergies and food intolerances.
Consumers need to be told precisely what a food product contains in order to make an informed purchase decision.

Compliance with European legislation and price are also key factors, meaning there is a growing opportunity for retailers to improve their labelling habits to drive sales while maintaining the vital ingredient of customer trust.


Take a fresh look at labelling

With growing importance being placed on the information included on food labels, the industry is under pressure. Providing clear guidance on a product's ingredients can mean the difference between life and death.

To meet legislation requirements, food packaging labels have to show extensive information, which typically includes use-by date, origin of product, allergens, quantity, name of food, ingredients, nutritional value, name and address of the manufacturer, packer or seller, storage conditions and, if relevant, cooking instructions.

In addition, factors including the increase in vegetarianism and veganism, as well as ethical beliefs, create a variety of challenges to the sector. With an increasingly competitive market, retailers also need to have a clear price on display to attract consumers.

Despite the growing need for detailed and accurate food labelling, research has shown that problems can still occur – with a large factor being unreliable equipment which makes the labelling process more difficult and time-consuming than it should be.

Research1 into food labelling technology, commissioned by Brother in 2018, revealed some key areas of concern. Workers highlighted that devices can be difficult to use, labels can lack adhesion power and devices with a slow print speed can cause a real frustration given that time is of the essence in food labelling.

Our new white paper, Putting safety at the top of the food chain [insert link to whitepaper], underpins the challenges facing the retail sector and highlights the solutions available to meet evolving trends and increased labelling requirements.

Appetising labelling solutions

A simple yet effective way of giving customers what they require, is to have a clear, efficient, reliable and durable labelling solution in place.

Using Brother's "At your side" approach, our labelling devices have been created to reflect the specific needs of the retail and food sectors.

Through rigorous research and development, the latest Brother technology helps to improve industry processes with cutting-edge features to meet varying requirements:

•

Fast – our speedy devices cut down on printing times, producing labels that ensure stock is correctly stored, priced and dispatched.
•

Ease of use – portable printers mean that the worker can use it anywhere on the shop floor.
•

Design – products come in all shapes and sizes, so when it comes to information labels, one size doesn't fit all. Having a device with label design software makes it easy to create the ideal label for the specific job.
•

Durability – it can be a long journey from the supplier, to the warehouse and then from the retail outlet to the customer's home. Our high-quality Brother DK roll media labels are water resistant, have good adhesive properties and are made from non-toxic materials to ensure that the labels stay in place until the product is used.
•

Clarity – easy-to-read labels with clear text and logos are essential for customers to decide whether to buy an item or not. Our QL-800 series [local office to include hyperlink to the product page] prints both black and red text, making information stand out and helping customers to detect any allergen advice as well as attracting them to the point of sale.

To explore Brother's range of retail labelling solutions, please visit [link to local office labelling page]