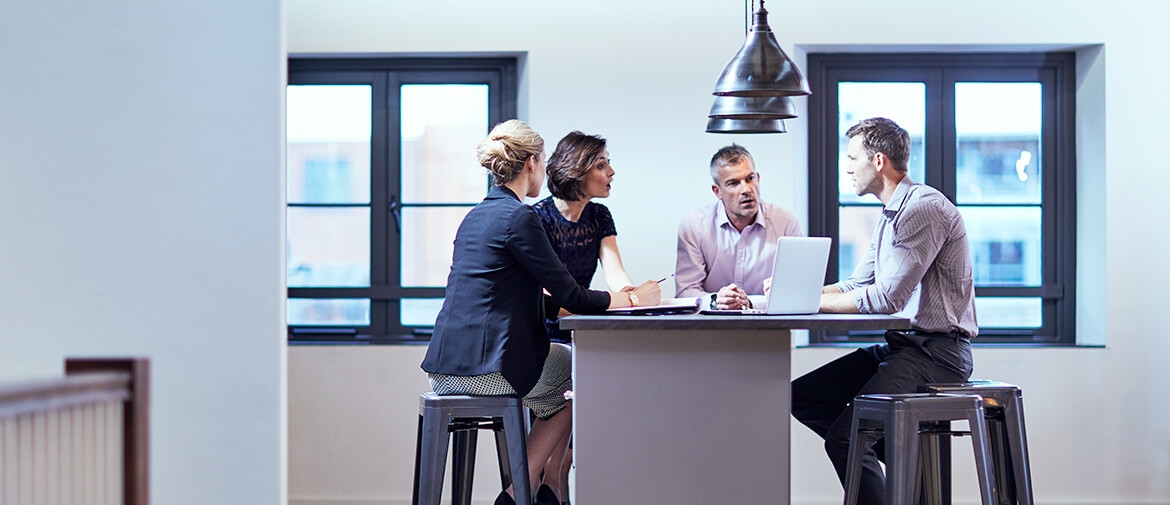 Join the print revolution - 12 business benefits of Managed Print Services
As pressure mounts on companies to make efficiency savings and boost productivity, implementing a managed print programme could be the answer.
Carefully configured to manage an organisation's printing needs, a Managed Print Service (MPS) tackles inefficient processes. More than 80% of first-time print service users cut costs, or expect to cut costs, by more than 10% annually*, making it a great way to improve financial performance.
With Quocirca's recent Print 2025 report indicating that 57% of SMBs expect to adopt MPS by 2025, we've compiled a list of 12 business benefits of the 'as-a-service' model.
Save money – print is typically the third highest cost to businesses behind rent and payroll. The initial upfront payment is one thing, but very often the true cost of supplies, servicing, equipment outage and inefficient usage is hidden. MPS is a bespoke package built around individual business needs, that generates all-important cost savings.


Top-of-the-line equipment – with MPS you'll be leasing top-of-the-line products that offer the right features for your business. Why settle for anything but the best?


Steadfast security – as part of your ongoing contract, your print device will be correctly configured and regularly updated. You can also select additional security features such as user authentication to ensure staff members only have access to the information they need.


Save energy – newer print and multi-function print (MFC) models feature low-energy standby modes and are on average 35.6% more efficient than their predecessors.


No more servicing – avoid nasty surprises and downtime. Servicing is part and parcel of MPS packages, so you can budget easily and predictably while ensuring your business is continuously able to print.


Consolidate your fleet – many businesses purchase a variety of specialist devices for tasks that could be completed by a single MFC, or buy complicated multi-function machines with surplus functionality when they have simple print needs. Tailor your fleet to your specific business needs with MPS and think of the time, space and money you'll save.


Cut IT support time – it's no secret that IT departments spend a significant chunk of their time dealing with office printing. This can be saved by moving to the right MPS model.


Increase productivity – the latest MFCs offer connectivity, mobility and customised interfaces, including apps and shortcuts that unlock business efficiencies, new opportunities and enable staff to work more flexibly.


Hassle-free recycling – MPS supports your environmental commitments by recycling your cartridges and obsolete devices, making it ideal for eco-conscious businesses.


Cut usage waste – at times we're all guilty of unnecessary printing, needless use of colour or high-quality settings, and simply forgetting to pick up print jobs. MPS can tackle this with optimised usage and pull printing solutions.

Pay–as–you–go – only pay for the pages you need to print. MPS can improve cashflow by allowing you to pay for the exact print setup your company needs for an agreed monthly sum. This covers all your supplies and servicing needs, without any upfront cost or capital expenditure on expensive printer supplies.


Scalability – if your business grows, the MPS model means your print service can grow with you, making it the perfect solution for ambitious businesses.
With the above 12 benefits and much more to offer, why not join the movement, embrace the benefits and streamline your operations?
To find out more about Brother MPS visit [insert local website link].
* Source: Western European MPDS Hardcopy Survey, IDC, Q1 2016