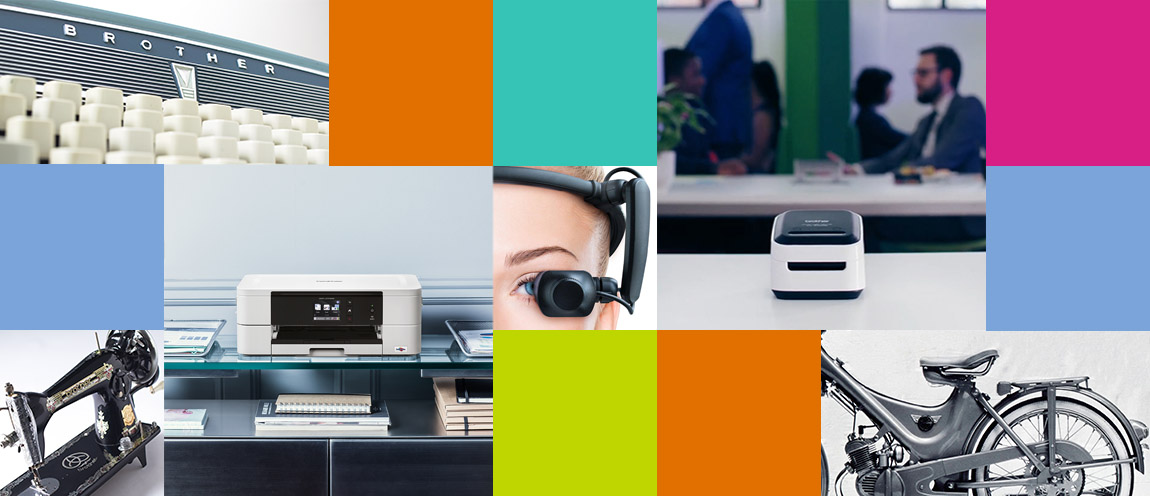 Embracing the past to create the future
Looking forward after 110 years in business
As we celebrate our 110th year in business, we reflect on our rich heritage and embrace the possibilities offered by technology, the need for constant perseverance and the exciting potential of Artificial Intelligence.
For more than a century, Brother has consistently worked to diversify and respond to changing times and business environments [insert local office website link].
Founded to provide repairs and servicing for sewing machines in Nagoya, Japan in 1908, we now operate in more than 40 countries and regions.
We are proud of our diverse product portfolio, from printers and all-in-one devices to industrial equipment and solutions that optimise office functions.
There can be no doubt that Brother has achieved something rare by constantly aiming to predict and serve the needs of people and businesses all over the world.
This, combined with our customer-centered 'At your side' approach, has allowed our business to thrive for an impressive 110 years.
From sewing to typewriting and print technology, we have always endeavoured to present innovation in our new product lines and individual models. See a product timeline here.
Today, this focus on the future is as strong as ever as we look ahead to the next stages of technological development and the growth of bespoke propositions such as our Managed Print Service offering and our wearable technology, AiRScouter.
Marking our 110th anniversary milestone, Brother Industries Ltd President Toshikazu Koike said: "Since starting as a company providing repair services for sewing machines in 1908, Brother has created various products with the 'At your side' spirit, which always places customers first."
He explained that the Brother brand will "strive to become a multi-business enterprise with resilient DNA and a track record of success that continually evolves to deliver profitable growth by meeting the challenges of changing times and environments."
As stated on our dedicated anniversary website http://www.brother110th.com/en/ the challenges we face today, continue to influence our future.