Overview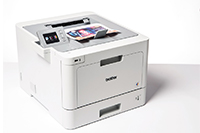 Maximise Performance
The speedy new colour HL-L9310CDWTT allows you to easily achieve improved efficiency and productivity. With the new longer-life cartridges mean more time working and less-time changing toner. 
Tighter Security
The advanced security capabilities of the HL-L9310CDW*, ensures you are always in full control of your print infrastructure. You can improve data protection by restricting machine access with network user authentication, and secure function lock, which allows you to password-protect certain device functions. Plus, the NFC reader can be used to integrate with secure printing, enabling users to release their print job from any chosen device by swiping an ID card or entering a PIN.
(*Includes HL-L9310CDW, HL-L9310CDWT and HL-L9310CDWTT versions)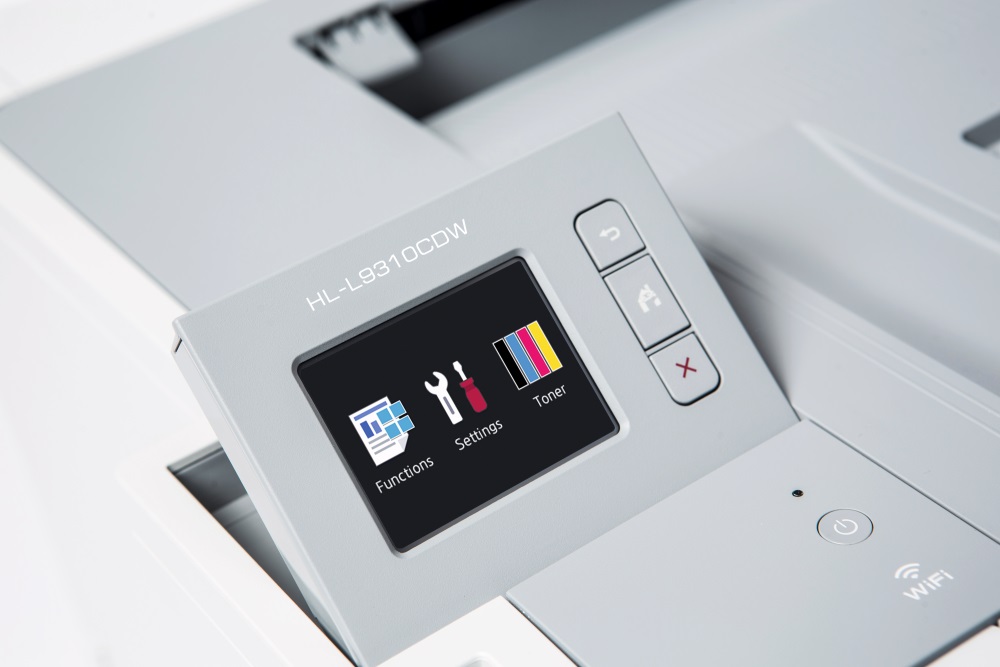 Better reliability
Built to perform for longer and meet the demands of high output work environments, Brother's latest colour laser range has been totally remodelled with robust build quality that's even more resilient and hardwearing.
Putting you back in control of your print
A true print technology solution goes beyond hardware. We know control is integral when it comes to print costs. We make it easy with PrintSmart CostControl. It gives full visibility of who is printing what, and allows you to improve budgeting by setting print quotas and taking advantage of better reporting usage. You can upgrade to PrintSmart Secure Pro. It allows you to collect print data from connected devices to better understand how resource is being used in the office.