Overview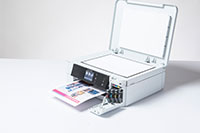 The essentials covered: Print, copy & scan
Vivid inkjet colour printing plus accurate copying and high resolution scanning come together in one stylish package to make the DCP-J774DW a truly diverse machine for all your home or small office needs.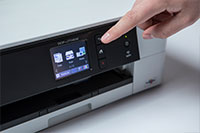 An all-round colour printer ideal for busy homes
The perfect blend of features and style combine to make the Brother DCP-J774DW. This compact 3-in-1 delivers fast, high-resolution prints so whether it's photos, documents, the kids' homework tasks or business invoices, this small but mighty Brother inkjet has you covered.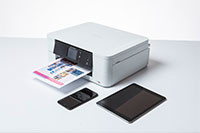 Easy to set-up across multiple devices, with low running costs
With wireless and mobile printing, the printer is easy to share across multiple users and devices. With its sleek design, simple to use interface and low cost cartridges, the DCP-J774DW is bound to leave a big impression for such a little machine.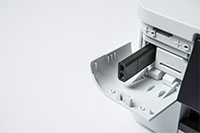 Photo printing without the hassle - print directly from your USB
The DCP-J774DW makes printing your favourite images quicker and easier thanks to its print from USB flash memory drive feature. Simply plug your USB stick or memory card into the printer and choose which items you want to print via the user-friendly touchscreen. You don't even have to turn your computer on!